Project Overview
Cochran & Mann partnered with Davis Construction to create a one-of-a-kind tenant space for a high-end 15-floor CEB office. Each floor had a "bistro" coffee break area that required a custom art mural. Those murals were placed around a seating nook, and each floor had a distinct graphic. The executive dining areas were updated with beautiful ceiling graphics designed with modern European themes. Cochran & Mann utilized the European design theme on effect structures to create a 3D feel and enact stunning structural processes.
This project incorporated 18 total European patterns to create uniquely designed wallcoverings, which were manufactured in Europe. Europe adopted distinct wallpaper designs and methods, including latex hand-screened inks combined with metallic powders. Cochran & Mann's use of floral designs enacts a variety of feelings for those entering each of these rooms.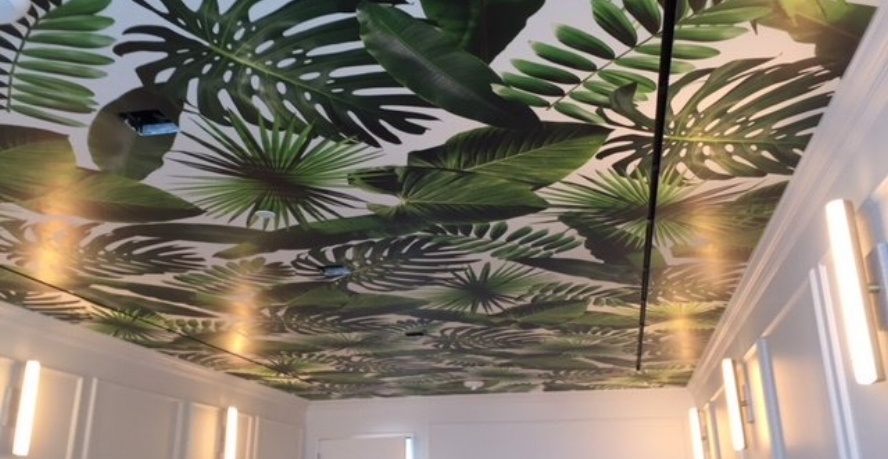 While incorporating European designs made this project unique, it came with a challenge. Since the designs came from Europe, all measurements were converted from square feet to metric units. Even with the conversion challenge, every pattern fits perfectly in the space.
Results
Davis Construction completed a one-of-a-kind tenant space while finishing the project on time. Cochran & Mann was proud to be chosen as the painting and wallcovering contractor for this project. The entire Cochran & Mann team worked hard to deliver an award-worthy project for the CEB tenants and clients to enjoy for years to come.