A Long Way From A One Room Office
Over the past 30 years, it has been an interesting, challenging and rewarding journey from a five person outfit operating out of a one room office, to becoming the painting and wallcovering contractor of choice for Washington, D.C., Northern Virginia and Maryland general contractors.
Though we've grown a lot since 1990, we remain a family owned-and-operated business guided by the principles of transparency, reliability, responsiveness, craftsmanship and loyalty.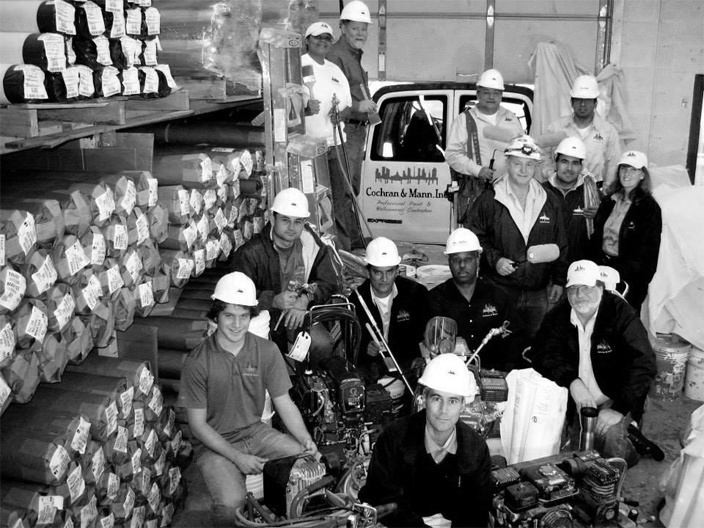 When you partner with us, you get big company capability and scalability with small business customer service, attentiveness and old-world craftsmanship. Our company culture is built on promises kept and the consistent delivery of value, both to our clients and our staff.
From our humble beginnings to today, Cochran & Mann has always done whatever it takes to earn trust and build long-term partnerships with our clients and trusted vendors.
We're family at Cochran & Mann. When you become a client, you become part of our family, too.
In addition to building relationships with vendors and clients, we take great pride in participating in our community. Whether it's time or materials, we enjoy helping these organizations make a difference. If you're interested in learning more about these wonderful organizations and how you can help, find out more on our charity page.
We do what we say we'll do and we do it right. That's the Cochran & Mann way, and a big reason why we've been able to build many successful, long-term partnerships with our clients and trusted vendors over the last 30 years.
Calling Cochran & Mann means that I am going to get a fair price for a job that is done professionally. We all know that there are contractors out there that are cheaper, however with that cheaper price comes cut corners and a job that is not run smoothly, ultimately making my job as a property manager harder and more frustrating. I know when I call Will at Cochran, I get a fair price and a job that runs smoothly and my clients are happy.